Ocean Orthodontics
Our practice offers a warm, friendly and fun environment where you and/or your children will feel at-home and comfortable. Dr. Douglas and his team are dedicated to providing quality treatments and exceptional patient care by using the latest technology. Your smile is one small feature that can make a big statement about you!  At Ocean Orthodontics, we want to make sure that your smile is making the right statement.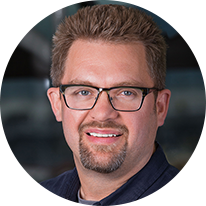 Meet the Orthodontist
Specializing in orthodontics for children, teens, and adults – Dr. Brent Douglas is a leading orthodontist in Vancouver, British Columbia.
Matthew
Vancouver, BC
"I like Ocean Orthodontics because Dr. Brent is funny.  I also like it because you get reward points.  He is patient and the people who work here are patient too, they are nice to my little sister.  We get cool appliances too. They have cool games!"
More testimonials
Visit Our Learning Centre
Our goal is to help you achieve a smile that makes you feel comfortable, confident, and happy! Please use this web site to learn more about orthodontics, our practice, and the treatments we provide.
Products
We use world class brands to enhance your orthodontic treatments.