Testimonials
Below are testimonials from our clients.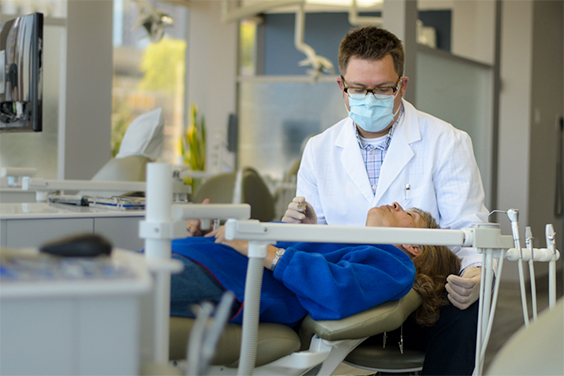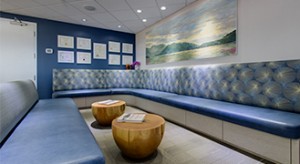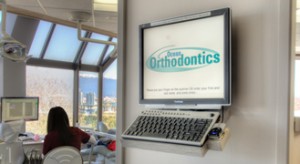 Barb T.
"Dr. Douglas and his staff offer top-notch professional, on-time and excellent service. My journey of requiring braces as an adult after an accident has been smooth and pleasant under the care of Dr. Douglas."
Claire W.
"The staff are amazing! Everyone is very caring and friendly. Dr. Douglas is excellent. I would highly recommend Ocean Orthodontics to anyone as they are so professional and do amazing work."
Dave B.
"The team at Ocean Orthodontics are a team in every sense of the work. They know their stuff and it shows in all the happy smiling faces coming and going. I would most definitely recommend Dr. Douglas and everyone at Ocean!"
Rob D.
"Getting braces is something I never thought would be a positive experience. With Dr. Douglas it was. He is professional but casual, has a great sense of humour, and his team is friendly and helpful. My braces came off today. I couldn't be happier with my new perfect teeth."
Alex B.
"Dr. Brent is amazing! Super knowledgeable and professional, he sets out a plan and sticks to it. He gives you options and makes it work for you. The staff is friendly and passionate about what they do. I would refer friends and family to Ocean Orthodontics any time."
Joelle S.
"Dr. Douglas and his team are consummate professionals. Under their guidance I am fully on track with my treatment plan. I enjoy going in for my appointments as the office environment is pleasant and relaxing."
Sharon V.
"Dr. Brent Douglas was highly recommended to me by our family dentist and it's not difficult to understand why. His staff are professional, friendly and accommodating. I receive email reminders and my appointments are always within a minute or two of my scheduled time. Despite this, I have never felt rushed. Dr. Douglas is professional and takes time to answer any questions I have and to give advice as needed. I've been extremely pleased all round with Dr. Douglas and his staff."
Marzanana S.
"I am very happy with the staff and with Dr. Douglas. I can recommend to everyone and feel very lucky to have found this place. I have had negative experiences in the past with other dentists and this place has made me feel very comfortable. I appreciate everything they've done for me and would even do it over again at Ocean Orthodontics! no matter what age you are it's worth doing orthodontics and I never expected to be this happy."
Marilyn
"I like everything about Ocean Orthodontics!  You are the best! Thorough, caring, fun, excellent and the view is "non-stop" breathtakingly beautiful!  Hurray for 'O' 'O'!"
Paisley
"What I like about Ocean Orthodontics is that all the staff are very, very, very, very, very, very nice.  What I also like is that you get points,prizes and gift cards, and that you get to read I spy books and play wii, a snowboarding game and my favorite is pac man.  Also, lots of my friends come here like Marcus and Nick and Ruby. "
Zachary
"I like Ocean Orthodontics because they are a very uniform business, with a logo and a nice waiting room in a nicebuilding.  When we were hunting out different places to get orthodontic care, Ocean Orthodontics stood out because the other places were in shabby buildings and very plain rooms inside, with all brown wallpaper.  But at Ocean Orthodontics the waiting room has nice chairs, some nice photographs of whitewater, and even contrasting furniture and wallpaper. It also seems to be run very efficiently, with many staff.  I am happy to have orthodontic care at Ocean Orthodontics."
Jacqueline
"What's NOT to like at Ocean Orthodontics??? The place is rock star…from the state-of-the-art computer games, to the retro Pac Man table (how cool is that…) to the staff that look like they stepped out of the pages of ELLEmagazine…to  the up-to-the-minute mag selection for the moms (and the coffee/tea bar), to the cool sign-in, to the view, to Dr. Douglas – who looks AND  sounds like the lead singer of some indy rock band (Bare Naked Ladies come to mind), to the happening tunes…oh yeah, and the orthodontic expertise is second-to-none!! "
Vanessa
"What I like most about Ocean Orthodontics is the incredible view of the North Shore Mountain I get to face as I sit in the chair.  What a beautiful sight. My mom likes the coffee and the magazines that are available while she waits for me. My brother likes the games that are available for him to play on while he waits for me. Lastly, I like Dr. Douglas' sense of humor. He makes the visit FUN!"